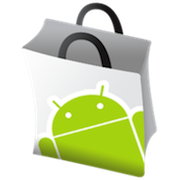 I like my newest gadgedroid, the Archos 7o Internet Tablet. It is usable in a way that the lower cost tablets I purchased earlier, and returned, were not.
With sipdroid now installed and configured to work with my onSIP virtual PBX, I've turned airy cloudware into a working, low cost mobile phone solution. The Archos's email app is completely usable, the browser is browsable, and as I just wrote about, I've started introducing my own apps using App Inventor.
But …
Archos tablets do not have Android Market installed. That's not completely bad news, though certainly a disappointment. To load a free Google app onto the Archos 7o (and presumably the rest of their product line), you're forced to hunt for .apk files in various forums and Android-dedicated sites, and then install manually.
I've begun to experience in the nitty details of Android what many others have already gone through: open Android software does not mean software that will install and work uniformly on all devices.
For example, I tried to get the stand-alone Google Reader app to behave on my Archos. Continue reading